Blog post:
Self-Paced Training Courses: Developer Marketing's Secret Weapon
A few years ago, I was involved in the selection process for a new content management system. Since we weren't based in the same location as the software vendors at the time, we watched them demo the system over Skype.
The whole team –– including the developers –– found it difficult to understand if this software was right for our business because they couldn't use it. It was also hard to get all of the stakeholders in the same room at the same time to go through these demo sessions.
Eventually, we got our hands on a sandbox version of the software with dummy data and we were able to play around with it. But, when we implemented the software, the vendor reverted back to Skype for implementation and training. We faced the same challenge of organizing our stakeholders.
Having sales-led demos didn't meet the needs of our developers and instructor-led training sessions made organizing schedules a nightmare. Our developers couldn't verify if the product solved the problems they were facing, and struggled with post-sales implementation. Looking back, what we needed were self-paced online training (with virtual training labs or sandboxes) for both the pre-sales and post-sales experiences.
Read on to find out how self-paced training helps companies to better engage their developer communities.
Engaging Developer Communities
Many companies have switched from a sales-led to a product-led approach and now offer free versions of their product. For mainstream technologies like Zoom and Mailchimp, the goal is to make the free version of their products so indispensable to its users that they upgrade to the paid version to gain access to the full suite of features.
For more technical and developer-centric technologies like Redis Labs and Chef, self-paced training courses are available to allow their potential users — which are usually software engineers, database administrators, and DevOps — to verify that their products actually solve the problems they're meant to solve. In both instances, companies will offer a free, limited-feature (or time-bound) version of their product, but also have several paid tiers with the heftier functionality that enterprise organizations expect.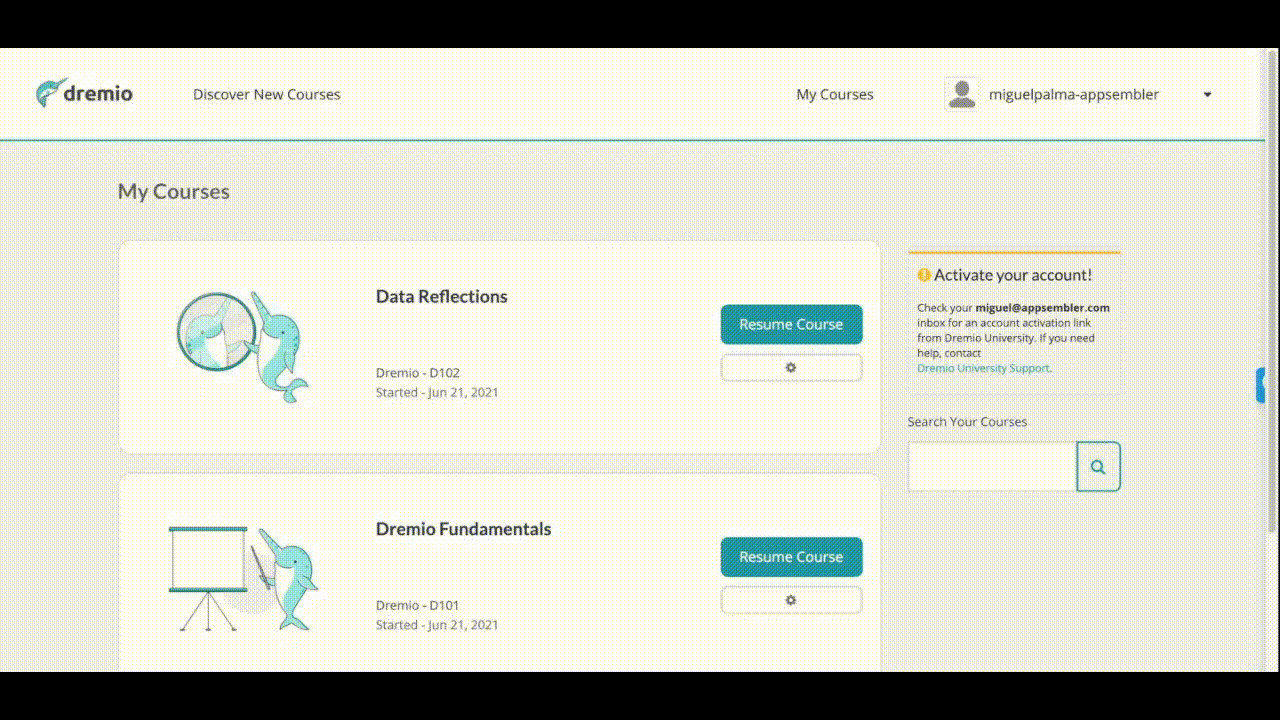 For technical and developer-centric technologies, their product-led approach needs to engage developer communities through an educational developer marketing initiative. The aim of education developer marketing is not to sell the product, but to lower the friction between developers and the product. Why is this important? Before developers consider buying your product, they need to know what your product does, how they can make it do what they want, and verify if it solves the problems they need to solve. Providing educational, hands-on software experiences is key, as developers will often arrive at your product with a limited understanding of its features and how it works. An educational approach (vs. a sales-focused approach) is also important because developers despise being sold to. They do, however, enjoy learning about technologies and products — especially those that solve their most pressing problems.
For developers, having access to documentation or a support representative may not cut it. Instead, you need to bring your documentation to live with interactive, self-paced training and hands-on sandboxes. These additions will convert your documentation into an immersive and educational experience that developers have access to at all times. Aside from hands-on sandboxes, most customer training software will have the following features to make the educational content itself more engaging:
Quizzes
Polls
Surveys
Videos
In-course chats
Community discussions
These self-paced courses should also include product information such as frequently asked questions, courses that go through your product's key features, and perhaps a discussion on your team's product roadmap. Also, make sure that your developer community has access to sample code at all times, so they can see, first-hand, the thinking behind your product and how it works at the code level.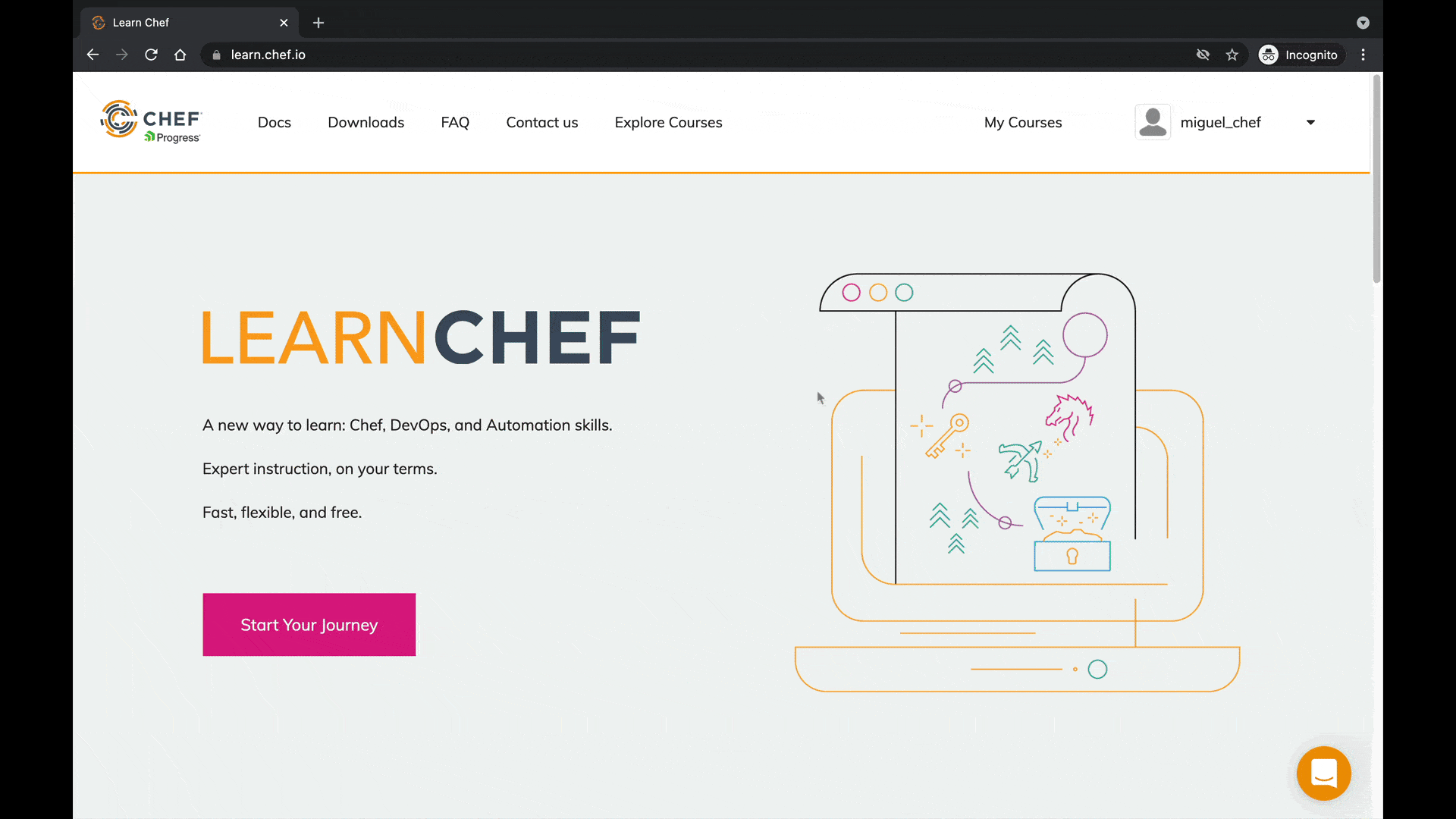 Creating Personalized Learning Plans for Developers
Developers want the flexibility to test and learn software at a time that suits them. And no two developers work in the same way or want to test and learn in the same manner. Not all developers will want the same kind of product information before they buy. This will vary according to their experience (such as whether they are self-taught) and their role within their organization (such as if they are also involved in management). The same applies to when they are trialing your product.
For example, you may want to consider creating separate self-paced courses for experienced developers and junior developers. Experienced developers may want little-to-no guidance, just direct access to the code and documentation, and a virtual training lab for them to engage in hands-on learning. Junior developers, on the other hand, may want more guided courses that slowly reveal your product, with sample problems that slowly build up their understanding of your product, and a final capstone project to verify the completion of your course(s).
If you provide developers with personalized learning paths that work for their personas that they can complete in their own time, you will help overcome any time constraints, reduce the friction between your product and developers, and enable them to test your software in a way and at a time that suits them.
Hands-on, Immersive Experiences are Crucial in Developer Marketing
In the past, we often relied on live sales demos and product brochures when selecting new software to ensure that we're getting the functionality we need. However, when we finally implement the solution, it doesn't quite work as we need it to and we end up having to adapt our processes to the way the software works, not the other way around.
When developers are looking for new software, they don't want to sit in a sales demo and watch someone else using it and explaining it to them. They don't want to read brochures or whitepapers. They want an educational, hands-on experience with your software. They want to get under the hood of your product, play around with it, break it so they can fix it, and see if it does what it says on the label.
That's why self-paced immersive learning experiences are key. Developers need time to see how your software works on a day-to-day basis and to scope out issues. And they can't do this in one sales-led demo (nor do they have time to sit in a sales demo). They need interactive product learning experiences that include self-paced training content and a live, hands-on version of the product.
Create Self-Paced Courses to Avoid User Churn
Finally, make sure your hands-on, self-paced courses extend to the implementation process. Full adoption of your product is key if you're in it for the long haul, and acquiring a user is just the beginning of the journey. After a user signs-up is when the fun begins. The truly rewarding part is actually getting them to use your product to its full potential and integrating it into their company's internal systems and processes.
Self-paced training doesn't stop at implementation. If you want to keep developers happy and get crucial input for the development of the product, make sure you provide ongoing and interactive courses that: guide users through your product's more advanced features, are aligned with your most frequent sources of support tickets, and your future product roadmap.