Blog post:
Principles to Follow When Starting A Developer Marketing Initiative
If you've ever struggled to engage developers in a meaningful conversation about your product, you're not alone. One thing we often hear from our customers is that it's incredibly difficult to reach software developers and they don't respond to traditional marketing tactics. This makes it difficult to increase developer awareness of your solutions and products.
If you haven't created a developer marketing program or have yet to find the tactics that get developers' attention, this post explains how to create a developer marketing strategy that works.
1. Have a Long-Term Vision
Developers will often be completely unaware of your solution and, as they often won't actively seek out information or are resistant to change, it's an uphill struggle to get their attention and actively engage them.
That's why you need to think long-term. Expect it to take 12-18 months to successfully build a developer marketing program (Source), and this timeline doesn't include the execution risk involved with developers not liking your product or the time/effort it takes for them to see your product's benefits. With developers, you can't demo your product and expect them to make a purchasing decision afterward. Instead, it's a long-term game where they want access to interactive product learning experiences, self-paced training courses, sample code, documentation, try a hands-on version of your product, and speak to other developers who have had experience with your product.
2. Get Stakeholder Buy-In
It takes time to get developer marketing initiatives up and running, especially if engaging and selling to developers is new to your company. That's why it's important to get stakeholder buy-in before you start on your journey. First and foremost, a stakeholder (ideally, someone VP and above) will provide you with the "air cover" that your developer marketing initiative needs from the monthly and quarterly demands of the business.
Stakeholder buy-in is also important because you'll be using different tactics and channels to reach developers, and you'll also be tracking success with different metrics. For example, rather than tracking newsletter sign-ups, ebook downloads, or phone calls made, you might be tracking the # of API calls, applications built, or the # of page views to your developer portal. These new metrics will need to be understood, supported, and evangelized by your broader organization as the set of KPIs you'll use to measure the success of developer marketing. For other metrics you could use to track developer marketing's success, go to the "Measuring the Success of Your Program" in our "What is developer marketing?" piece.
3. Focus on Education, Not Marketing
Developers don't want you to sell your product to them. With a sales- or marketing-first approach, you are unlikely to engage this notoriously critical audience. Instead, engage developer communities through an educational developer marketing initiative that focuses on edification first and value-capturing later.
Developers enjoy learning (who doesn't?) about technologies and products. They don't want you to pester them with phone calls and emails if they start a free trial or implement your free plan; they want the flexibility to test and learn your software at a time that suits them. (This goes back to why self-paced courses are becoming developer marketing's secret weapon.)
Remember that not all developers will want the same kind of product information before they buy, so it's important to create personalized learning paths that are tailored to their experience and role within their organization. For example, you could create separate self-paced courses for experienced developers and junior developers, which will differ according to the tasks they have to complete and how much guidance they receive.
4. Remove Friction Between Developers and the Product
The aim of developer marketing is not to directly sell the product, but to lower the friction between developers and the product. Developers want to know what your product does before they buy it and whether or not it can solve their problems. In short, they are asking themselves, does this product do what it's supposed to do?
Providing a hands-on experience of your product is key to answering this question for developers, because they will often arrive at your product with a limited understanding of its features and how it works. With a hands-on product experience, you will raise awareness of your product without having to directly sell it to the developer or convince them into a demo.
Product-led companies such as Twilio, Stripe, MongoDB, and SendGrid provide developers with easy access to their products. With this model, developers can test out the product, look under the hood, and use it to complete real-world activities, rather than having to sit through a sales demo. The idea is to get them to the "A-ha! moment" as soon as possible and show them how valuable and indispensable your product is — without pushing developers down the traditional sales and marketing funnel.
5. Create a Developer Zone on Your Website
Developers are unlikely to read your blog and they probably won't download your eBooks. If you're lucky and they like the look of your product, they might sign up for your newsletter.
Developers enjoy learning about technology, but they want to do that by trying the product out, not by reading about it or watching a video. That's why you should create a developer zone on your website that contains technical product content, such as developer documentation, sample code, videos, tutorials, FAQs, quizzes, polls. An online university with hands-on product courses can also be an integral part of your developer zone, where developers can take a more structured approach to learn about your product via self-paced courses and hands-on sandboxes of your product.
Developers don't want to phone or email you to get answers to their questions; they want to work out how to overcome any issues themselves. In fact, 87% of developers research product alternatives and test free software to solve their problems (Source). This developer zone should provide code examples so that developers can dig around and find out what's under the hood. They need this information and experience to know if they will like how your product works and if it's suitable for their needs.
You also need to bring the documentation in your developer zone to life with interactive, self-paced training and hands-on sandboxes. These additions will convert your documentation into an immersive and educational experience that developers have access to at all times, for example: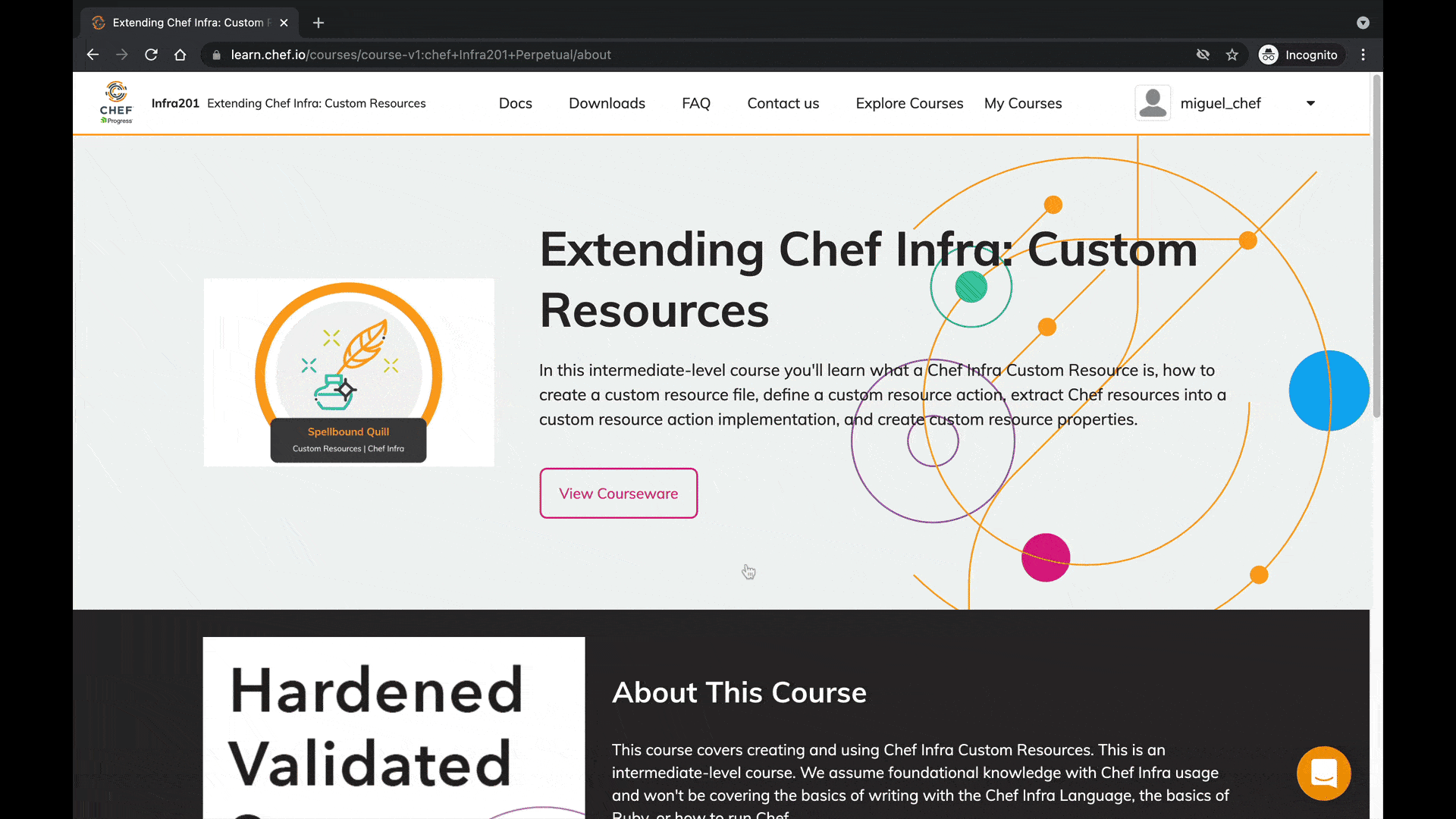 Building a Frictionless Developer Marketing Strategy
The crucial element behind engaging developers through the tactics above lies in creating a virtual environment for developers to use and interact with your products. This enables them to see, first hand, the impact of your products. It also breaks down a major barrier to selling to developers: using a solution before they decide whether to implement it.
Appsembler Virtual Labs enables developers to launch your software and start building on it straight away without having to install any programs. You can use Appsembler to build self-paced and immersive developer education experiences that improve the depth of their product knowledge and enable them to get the hands-on experience they need to evaluate your software.